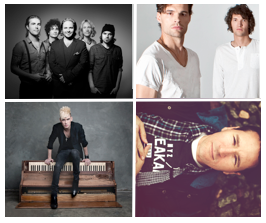 Each of us aspire to be compassionate, sacrificial, even heroic. When we see a need, we want to bring all that we have to help those who are less fortunate. RUN FOR JOY is our opportunity to do just that. We can become the very Hands and Feet of Jesus to the orphaned and abandoned children of Haiti.
You, along with our celebrity runners, can raise much needed support for the Hands and Feet Project by asking your friends, family and followers to support you in participating in this important fundraising event.
Haiti, now considered the world's poorest nation, has an estimated 800,000 orphaned and abandoned children. Many children are on the streets, many are working as child slaves, and many more are trapped in corrupt and/or extremely sub-par orphanages. But with your help, the Hands and Feet Project can provide faith-based, family-style care to many of these needy children.
Will you help us bring joy to our neighbors in Haiti?