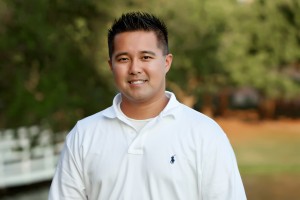 Lawrence Tam
JOIN ME AND BUILD A FUTURE IN UGANDA. We can build a school for kids together! Read below to understand a little bit more about this organization, and the impact they make! You can also check them out at www.attackpoverty.org
--------------------------------------------------------------------------------------------------------
There is a town called Rushere in Uganda, Africa that is home to 30,000 people (3,000 are orphans). The life expectancy here is 45 years.
The majority are living on less than one US dollar a day. Children are collecting dirty water in contaminated oil cans and carrying it back to their homes to be used for everything. To-date, no non-governmental agencies have invested anything here. Rushere is a frontier of unmet need and ripe with potential for the Gospel to be shared. We can help.
As we have partnered with our friends in Rushere, Uganda over the past few years we have come to an understanding that there are many primary schools, but only one secondary school. In order to break the cycle of generational poverty we need to build a secondary school!
Primary School in Uganda = Elementary (k-6th grade) in US
Secondary School in Uganda = Grade 7-12 in US
WHY A SECONDARY SCHOOL?
Education is key! In order to break the cycle of generational poverty, and build leaders, we must create opportunities for children to have a proper education. Currently the majority of the kids in Rushere, Uganda will stop their education between the ages 8-10 years old.
Let's build a school that will educate over 300 kids, and transform their future!
Join the cause, Give today, and BUILD A FUTURE IN UGANDA!
Click the green 'Give Now' button to the top right of this page to donate.