Become immortalized as a part of our community!
Be the top (highest) fundraiser as a Corporate Group,
Team Group, Individual or Youth (up to 18 years of age)
and be the first to be recognized and honored as a
'Hero' on "The Hero's Journey"
wall in our new teen center ... our Urban Oasis!
---
Be the top fundraisers (1st, 2nd and 3rd) and receive VIP treatment:
Special access to VIP area
Mingle with the special guests and artists
Recognition and prizes
Special media recognition by KIIS FM

Help Us Build an Oasis for Youth!
Start fundraising now!
Click the orange button to the right and
"Create your own Page"
OR, click the green button to the right and "Give Now" for a chance to be entered for amazing raffle prizes!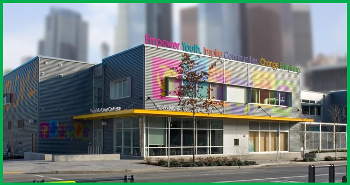 Our vision...help us fund our dream!
---
Imagine a city where young people are terrified to play in their own front yards, go to a park, walk to a library or even go to school for fear of being jumped or caught by a bullet. Imagine a city where 850,000 of its children live in an area marked by gang-related violence, poor social skills, and weak interpersonal relationships --- a place where over 50% of them will fail to graduate from high school.
Now, imagine an oasis in this city for these at-risk teens—a community where they feel safe, where they can heal and where their voices are heard and their minds are awakened to new possibilities.
Imagine Urban Oasis…
"Out beyond ideas of rightdoing and wrongdoing, there is a field. I will meet you there." ~Rumi
---
Join Youth Mentoring and 102.7 KIIS FM
to help raise funds on
Sunday, October 26, 2014
for the Inaugural
Miles Of Music 5K Run/Walk Fundraiser
at Paramount Pictures Studios!
Have questions? Please email us HERE.
If you would like to mail in a donation, please address / send it to
Youth Mentoring Connection: 1818 S. Western Avenue, Suite 505, Los Angeles, CA 90006