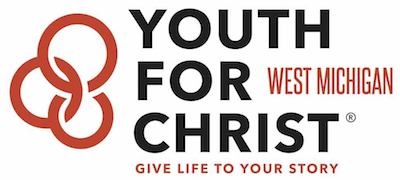 I am part of a great organization called West Michigan Youth for Christ. Our mission is to reach out to kids all over West Michigan developing them to be lifelong followers of Christ and get involved in a local church. I have been part of this ministry recently and would love to tell you about what God is doing to use me and others to reach thousands of kids.
This year we have the opportunity to make an eternal difference in the lives of kids that are crying out to be loved, accepted and valued. Each year WMYFC takes kids to camp for them to experience a week "Where Everything Changes". It's a week where many kids, who have no church experience and are far from Christ, experience Him in a powerfull way. As part of this team, I am inviting my friends to help me raise funds to make sure every kid that wants to, can go to camp and experience Christ! I am hoping to raise at $1,000 towards these scholarships.
I am asking friends to help with a full scholarship -$547 or a gift of any amount -$250, $100, $25 or $10 will go a long way to helping us reach our goal. No matter what you are able to give will make a difference in the lives of kids.
Here is a story of a kid who received a scholarship recently:
I just wanted to let you know that you giving me that scholarship was the best thing that could have happened in my life! Before I came to camp I had no relationship with God and had never been to camp and had never prayed. In fact, I didn't know how to pray. The week that I spent at YFCamp was the best time of my life and I couldn't have planned it to be better. One of the days at camp I chose to give myself to God, and it was the best decision of my life! So I just wanted to thank you for this life changing experience!" - Angie
Would you prayerfully consider a gift to help kids like Angie experience life? Thanks for helping out this great organization as they serve these amazing kids.
Thanks for making a difference. Have a great day.
On Behalf of Kids,
Dan Kregel
Executive Director
PS For more information on West Michigan Youth for Christ check out their website.